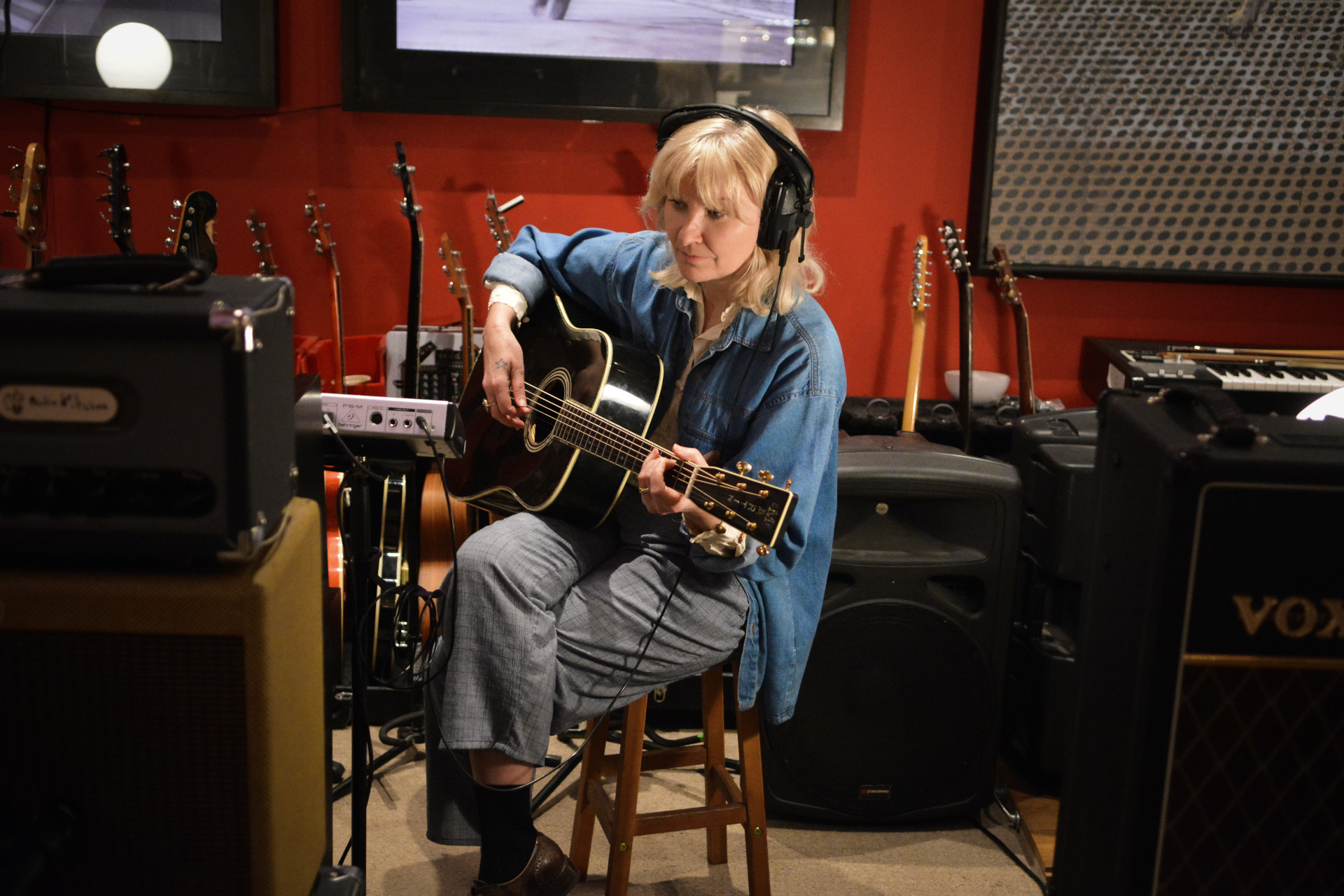 My passion is to write songs and music for visuals and brands where the audible becomes a powerful storyteller.
Scoring and sonic branding is about crafting a unique auditory identity where each note, tone or rhythm evokes emotion and memories to make a brand not just recognisable but deeply resonant.  A simple melody can elicit nostalgia or invoke trust leaving a lasting impression.  Music is an indispensable element in the world of film, TV and brands, it is a co author and I feel very lucky to be trusted to bring others stories and brands to life with music.
If you want to chat about your creative project I'd love to hear from you
Shelly
Please email info@shellypoole.com
An experienced and accomplished music producer and supervisor with a track record of working across international stakeholders, including producers, artists, record labels, managers, agencies and writers for film, TV, music events and other related projects. Showcasing a vast knowledge of production, music visuals, licence procurement, compositions and bespoke music libraries; adept at driving innovation and advocating new music within the market to deliver exceptional audience engagement. Engaging and passionate, seamlessly nurtures and fosters outstanding client relationships, with an impressive career and reputation spanning over 20 years.
1995 – 2005 – Ten years of music creation and production at Universal Music Publishing and Mercury Records . Selling over 4 million records worldwide as a recording and touring artist and a songwriter .
2005 – 2012 – Seven years alongside Gary Barlow at San Remo as a songwriter and producer , developing artists and overseeing productions from conception to delivery for artists like Westlife, Bryn Christopher, Camilla Kerslake, Ronan Keating and A1 .
2012 – 2016 – Four years with Stage Three Music as a creative, writing and producing many different styles of music with artists including Janet Jackson, Massive Attack, Micheal Gray, Zucchero, Sarah Mclachlan, Il Divo, amongst many others .
2016 – 2019 – Worked with AGM publishing and founded own music consultancy creating bespoke music and music supervision for associated brands such as De Beers Diamonds, Asahi Beer, Lenor, Pampers, managing budgets of up to 3 million and overseeing music to visual projects from inception to delivery .
2019 – B Unique Publishing, Writer and producer for artists such as Laura White, Punctual, James Carter, Ellie Dixon, AU/RA etc
Shelly is a well respected project manager and music supervisor curating music to visual for Channel 4, Channel 5, Sky Arts, BBC Arena and directors like Leo Mattei, Donna Taylor and Jono Mcleod.
Overseeing the music production from conception to completion in Dec 2021 for the Sundance movie "My Old School ". Managing budgets and music usage, brokering all contracts and also scoring and mixing the soundtrack which saw Shelly spotlighted as female composer of the year by ASCAP.
Shelly also creates sonic branding for Media IPR, Multi Media Artist Adam Regester, Author Victoria Taylor Roberts for 2 book launches and Socials.
Bells & Whistles Music
arose out of a conversation between a small group of like-minded successful music creatives. Our four award winning principals each bring a good 20 years' of industry expertise spanning platforms from the pop-charts to film, television and advertising.
With access to a mountain of world class talent, we are fortunate to have everything in place, allowing us to create and produce music across all genres and media, servicing our global roster as well as our independent pro bono clients , while remaining small enough to offer the absolute highest levels of premium bespoke music, tailored to the precise needs of our clients.
We also have our own well stocked library, which we are happy to share with those on budget sensitive jobs.
We're always happy to talk, so whatever your musical needs – be it a full score, sound design or music supervision and clearance please do give us a call.