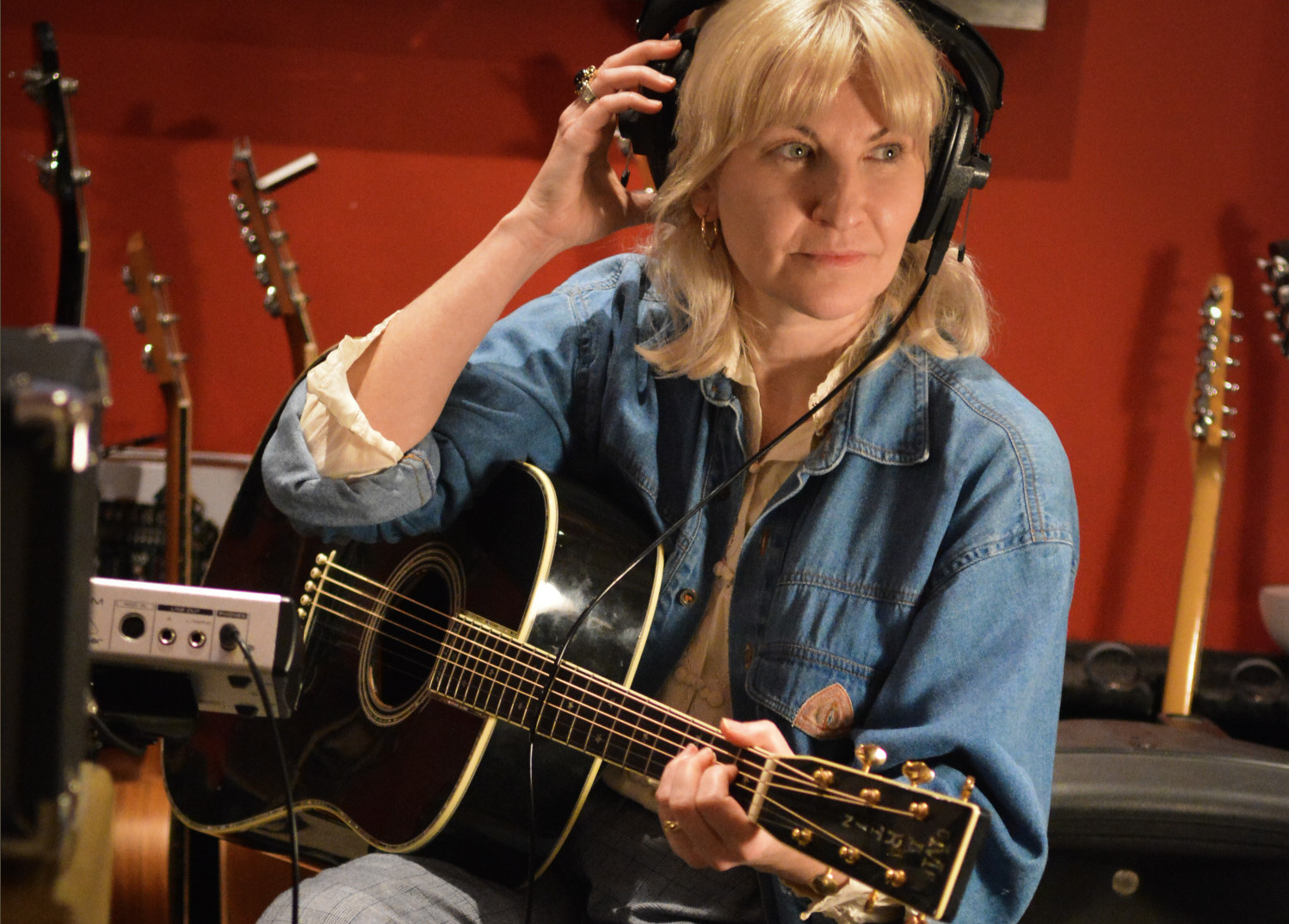 Shelly is a passionate and highly knowledgable music creator, music supervisor and project manager with over 20 years experience in the music industry.
Her roles have changed over the years from solely creative to results driven producer and strategist across all functions of the music industry.  Born into a Musical family daughter of Brian Poole of the classic 1960s group The Tremeloes music was always on the cards.
Shelly formed chart-busting band Alisha's Attic in the late nineties with her sister Karen. Alisha's Attic scored 11 hit singles, made 4 gold and platinum selling albums, secured a nomination for an Ivor Novello songwriting award and saw Shelly described as an iconic female voice of the legendary Lilith Fair tour of America in 1997 by Q magazine.
Shelly's 2005 solo album Hard Time For The Dreamer entered the I-tunes chart at number 1 in the UK and France and earned her constant radio exposure and copious five-star reviews.
In 2008 Shelly co-founded the Alt-Folk band Red Sky July with her husband Ally McErlaine (lead guitarist and founder member of the Scottish band Texas) Red Sky July have released 4 albums all entering the Official UK Country charts in the top 3. They also won the Nordoff Robbins inspiration award in 2013 and have toured with Jools Holland, Sheryl Crow, Steve Earle and Suzanne Vega.
As well as being a multi platinum, award-winning songwriter who has worked closely with and had hits with talents as diverse as Janet Jackson, Massive Attack, Jack Savoretti, Mark Ronson, Gary Barlow, Zucchero, Au/Ra, James Carter, Punctual to name a few , Shelly has also composed and produced scores for film and TV including the Sundance winner " My Old School " by Jono Mcleod which saw Shelly spotlighted as ASCAP female composer of the year.
Along with two music business friends she co founded the creative sync company Bells and Whistles in 2021 which has provided sonic branding and bespoke music for brands like Bentley, Lego, Snickers, De Beers Diamonds, BBC, and Netflix amongst many others.
Skills
Music Composition and Production, Project Management, Budget Management, Music Supervision, Music Clearance, Talent Development.
If you would like to work with Shelly Please get in touch – info@shellypoole.com